Casual is out favorite style as it's comfy and lets us feel cozy at any time and in any season. Today we are going to share a couple of cool casual men looks for the fall 2016 that is almost here.
Fall colors are green – emerald and olive brown, ocher, yellow, beige, nude, tan, black and grey, and also various shades of blue and burgundy. Use them for your outfits to give them a fall flavor. Pay attention to accessories like hats and scarves, they will help to set the mood of the outfit. Wear sweaters, cardigans and vests for chilly weather and coats and jackets, especially leather ones, for cold weather. A coat, especially a camel one, can be very casual, so don't think that it's only for the office.
As for shoes, suede is your material for the fall. Suede shoes and boots look very fall-like, and chucks will give you a feeling of comfort and a chic polished look.
Casual Looks With Jeans
Jeans are the comfiest for any look, and they look very casual. Rock blue or black ones and add shoes or boots that scream fall: some ocher suede ones or brown boots. As for top, you may add a classic white tee or a shirt. Put a sweater or a cardigan over it, or a black leather jacket on top. Coats and jackets are especially actual if it's already cold.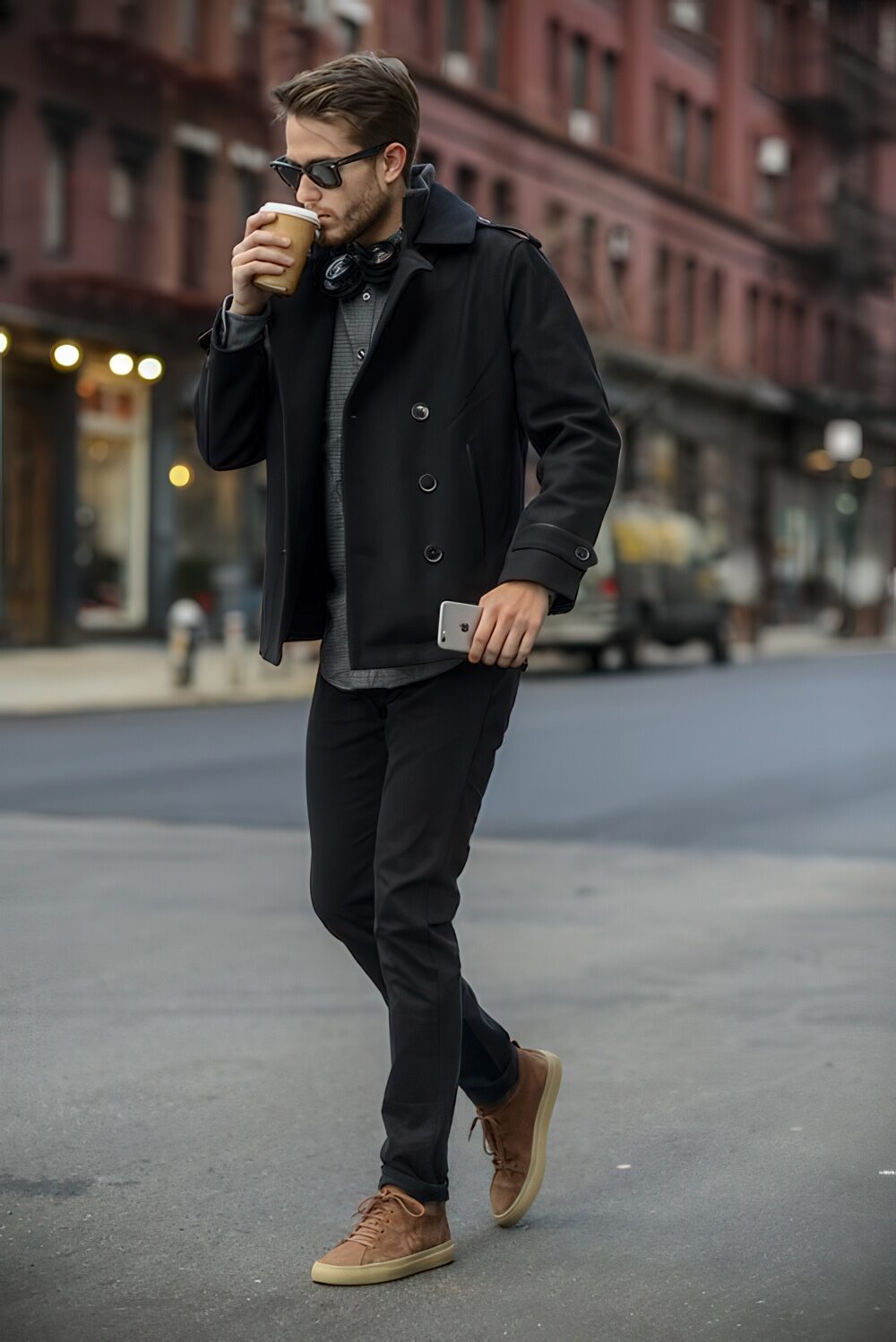 Casual Looks With Trousers
Trousers are another way to look casual and feel comfy. Trousers may look very casual and comfy, especially if you rock them in fall colors like grey, ocher, burgundy, navy or black. They look cool with sweaters, shirts, warm cardigans and denim jackets. Add a blanket scarf and voila!